DEB AND DAVE'S RV ADVENTURE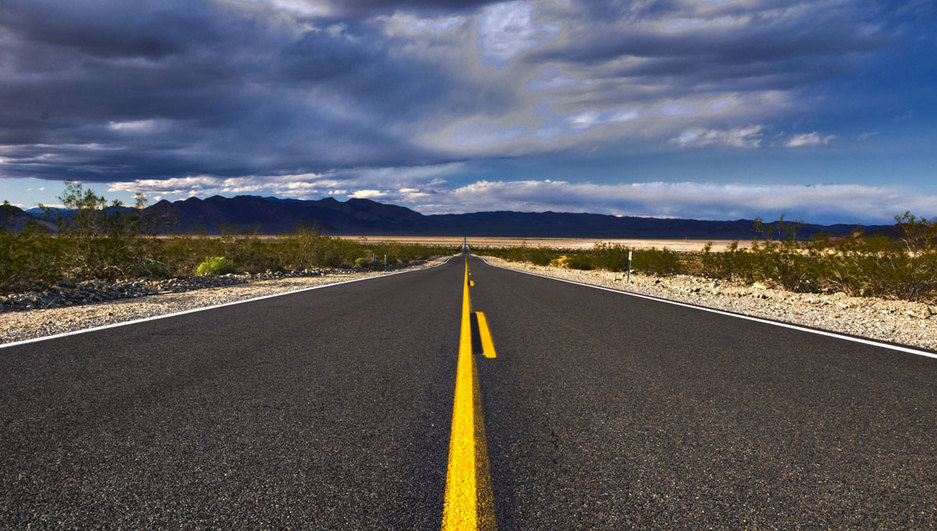 "Life Rocks When Your House Rolls"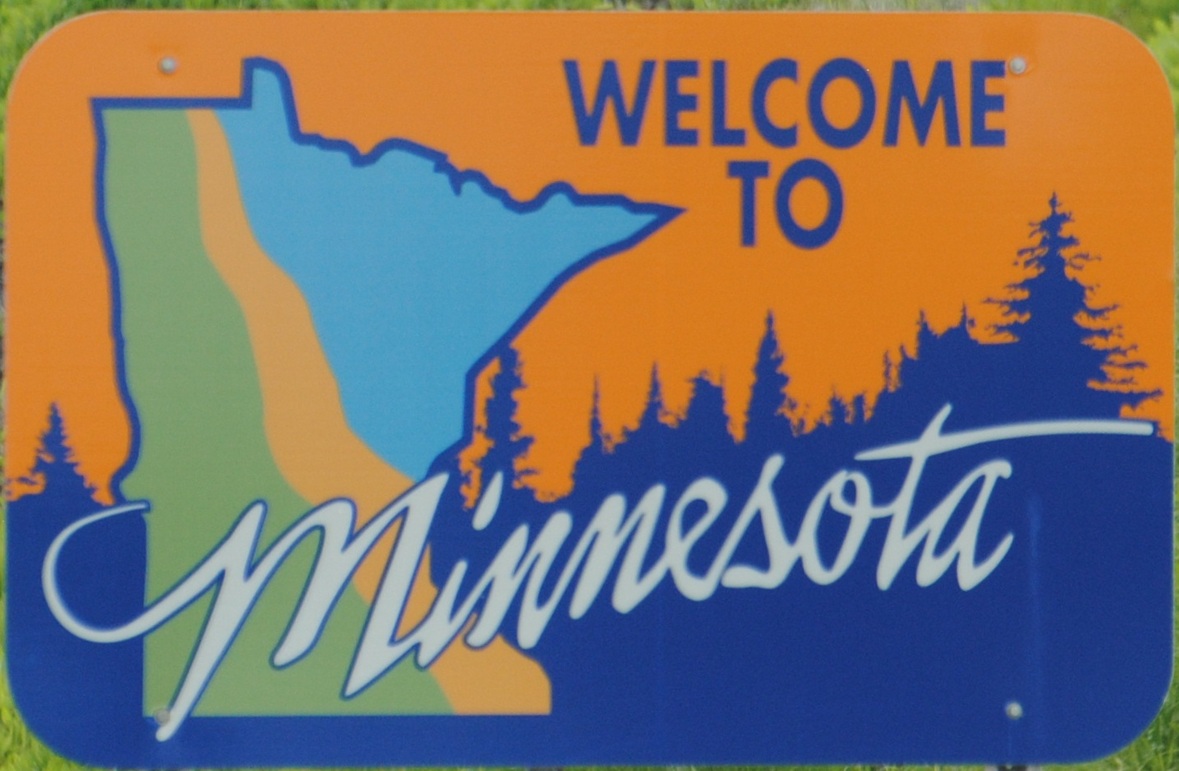 Minnesota is truly the land of at least 10,000 lakes. After heavy rains there were many more. Lake Itasca is controversially known as the headwaters of the Mississippi River. This is the famous outlet from the lake. It is interesting to think that we saw the other end just last year.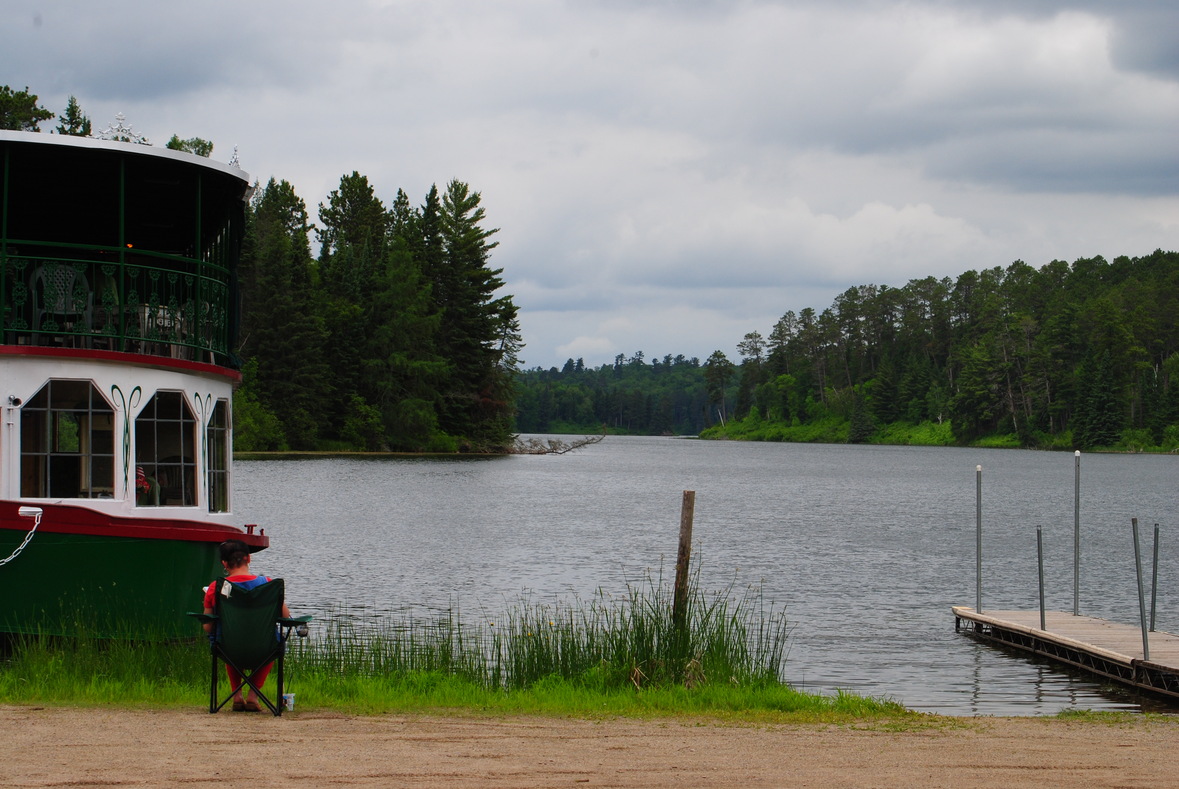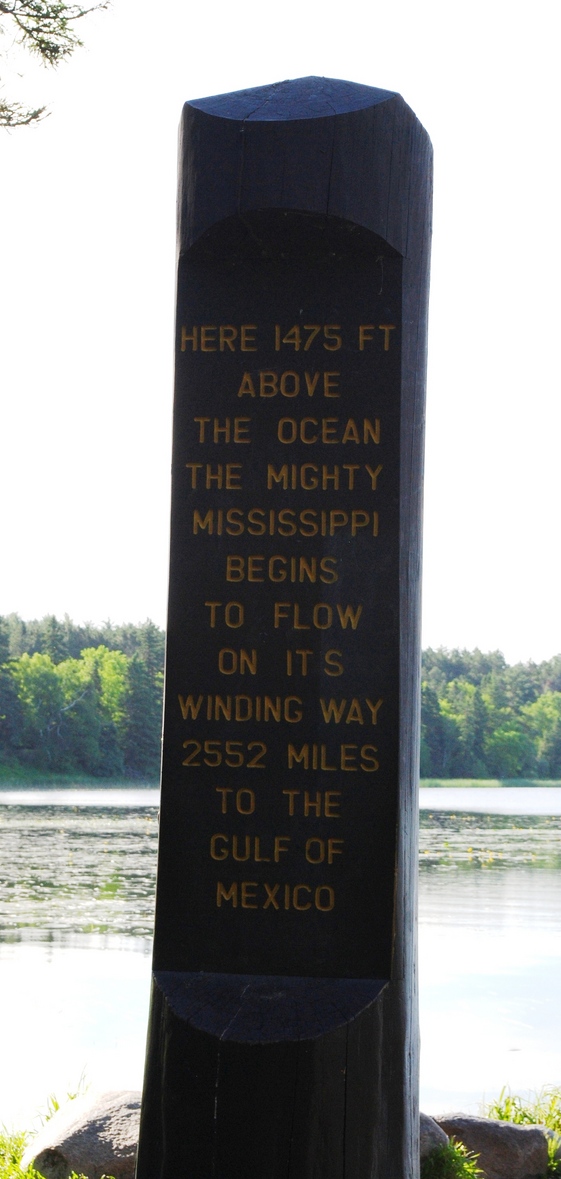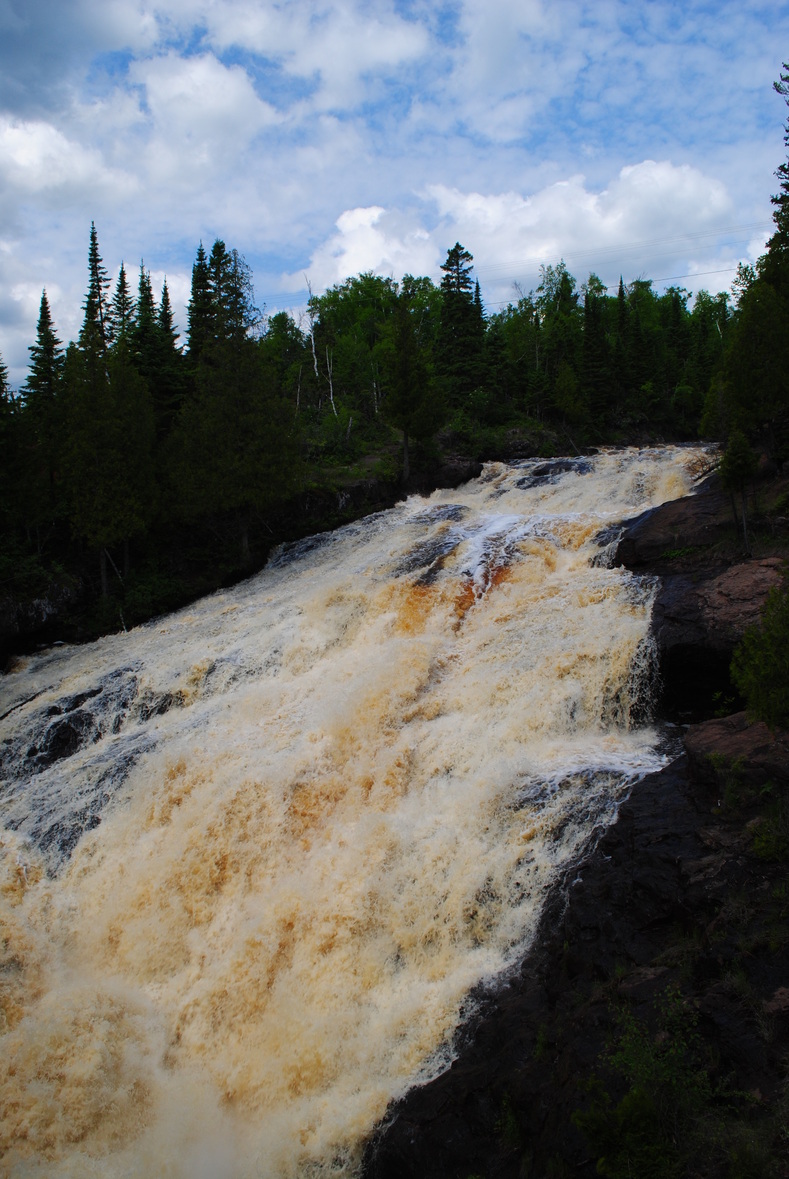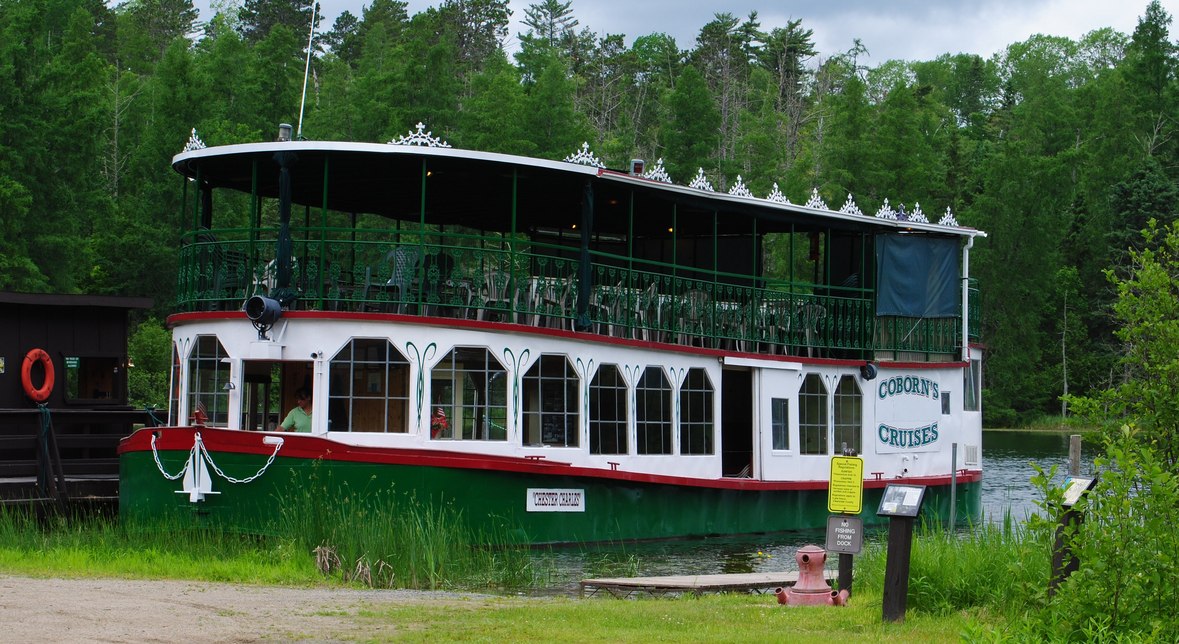 Boat tour of Itasca Lake where we heard and saw loons, bald eagles and deer with fawns.

Our travels then took us to the north shore of Lake Superior. We saw many muddy waterfalls entering the lake due to the recent storms.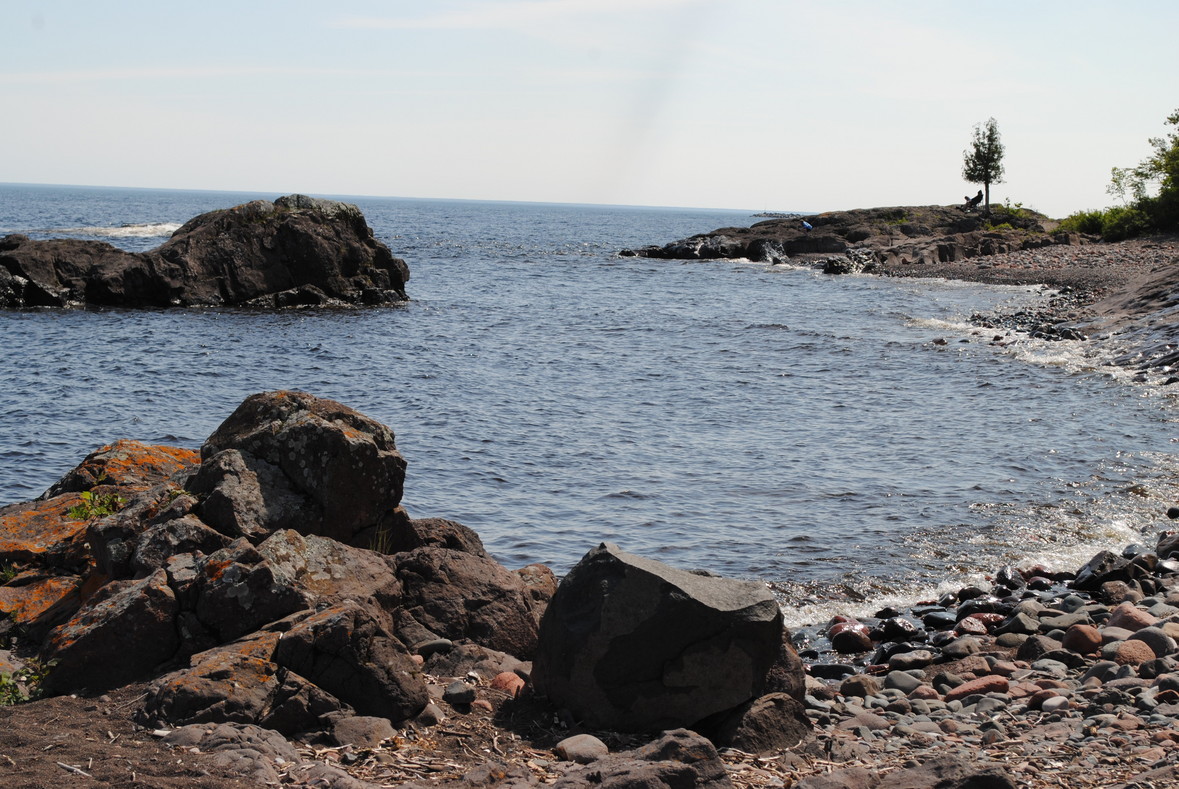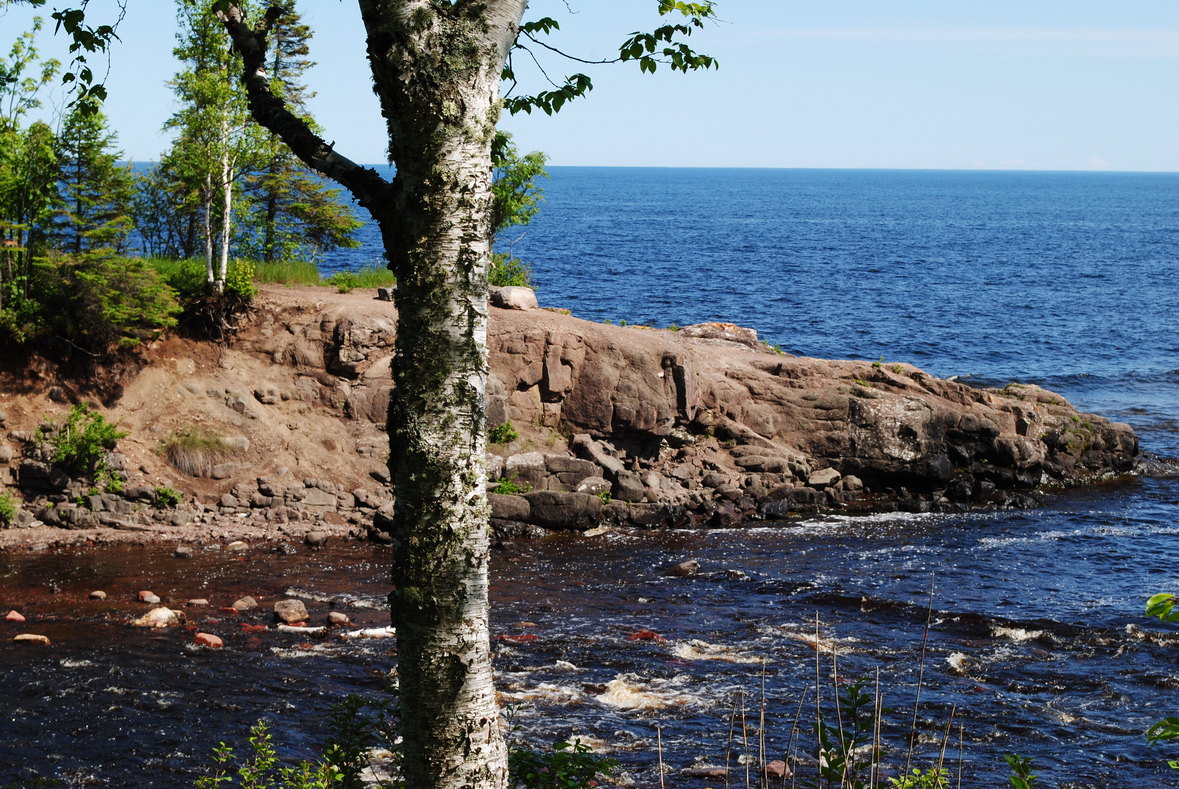 The rocky shores and boats on Lake Superior reminded us of Maine.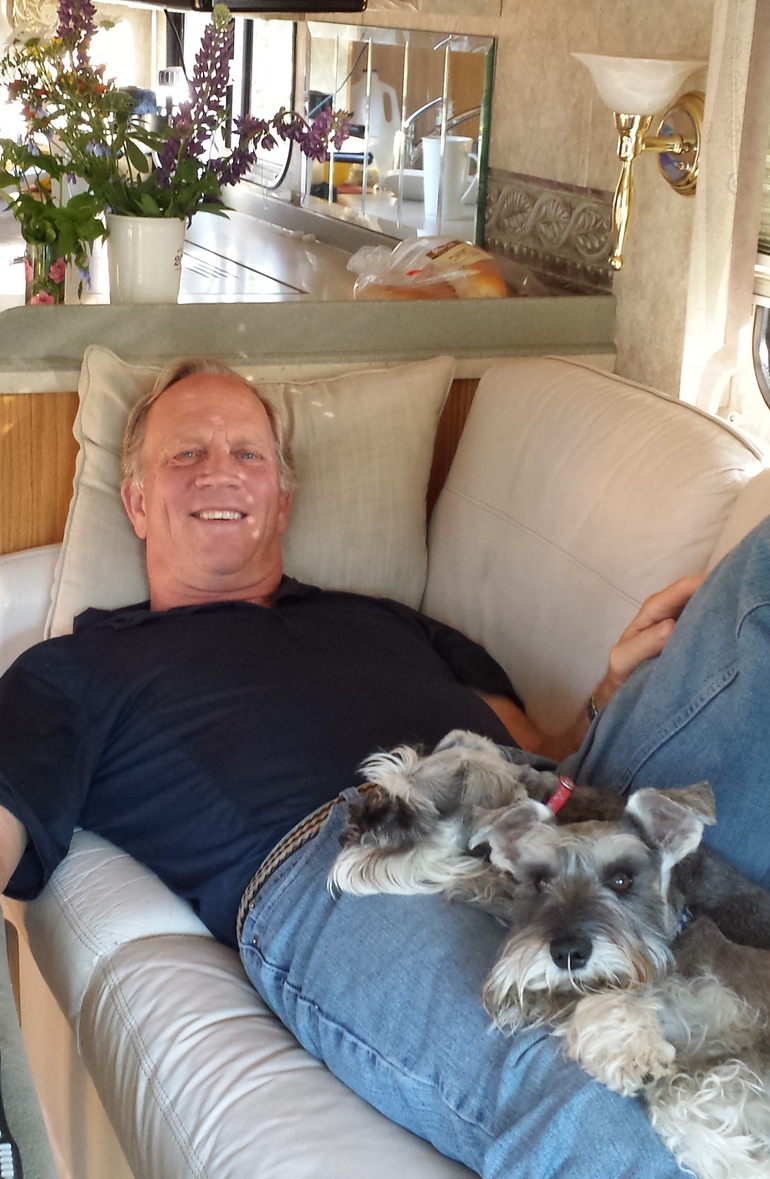 Hiking Mt Oberg overlooking the lake.

David and the puppies, enjoying retired life!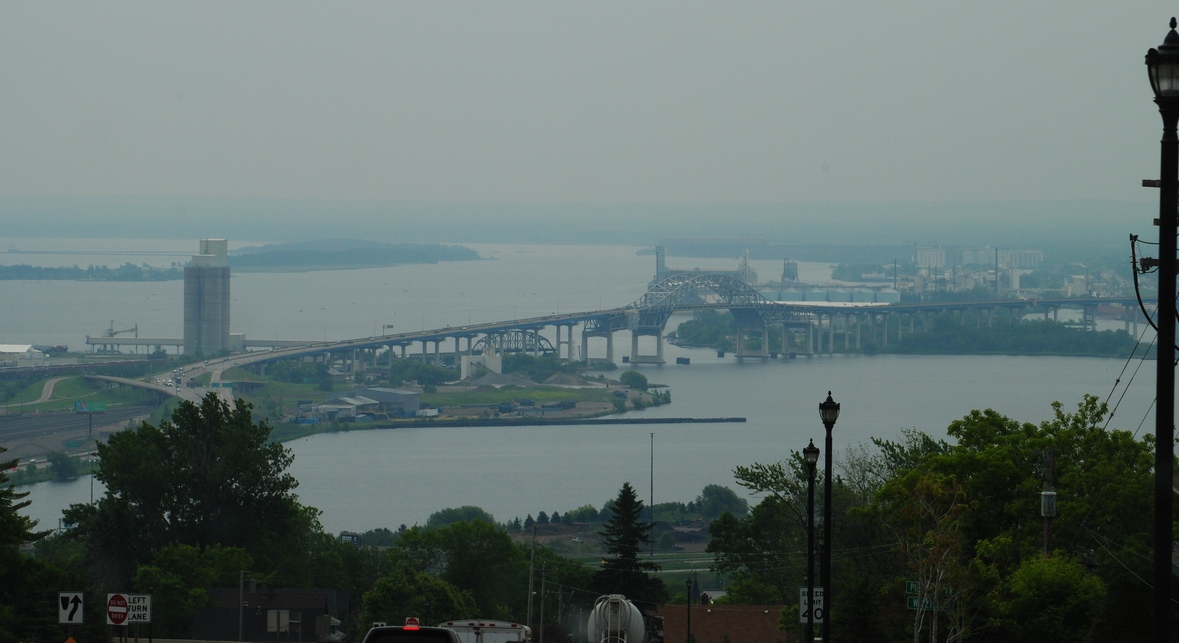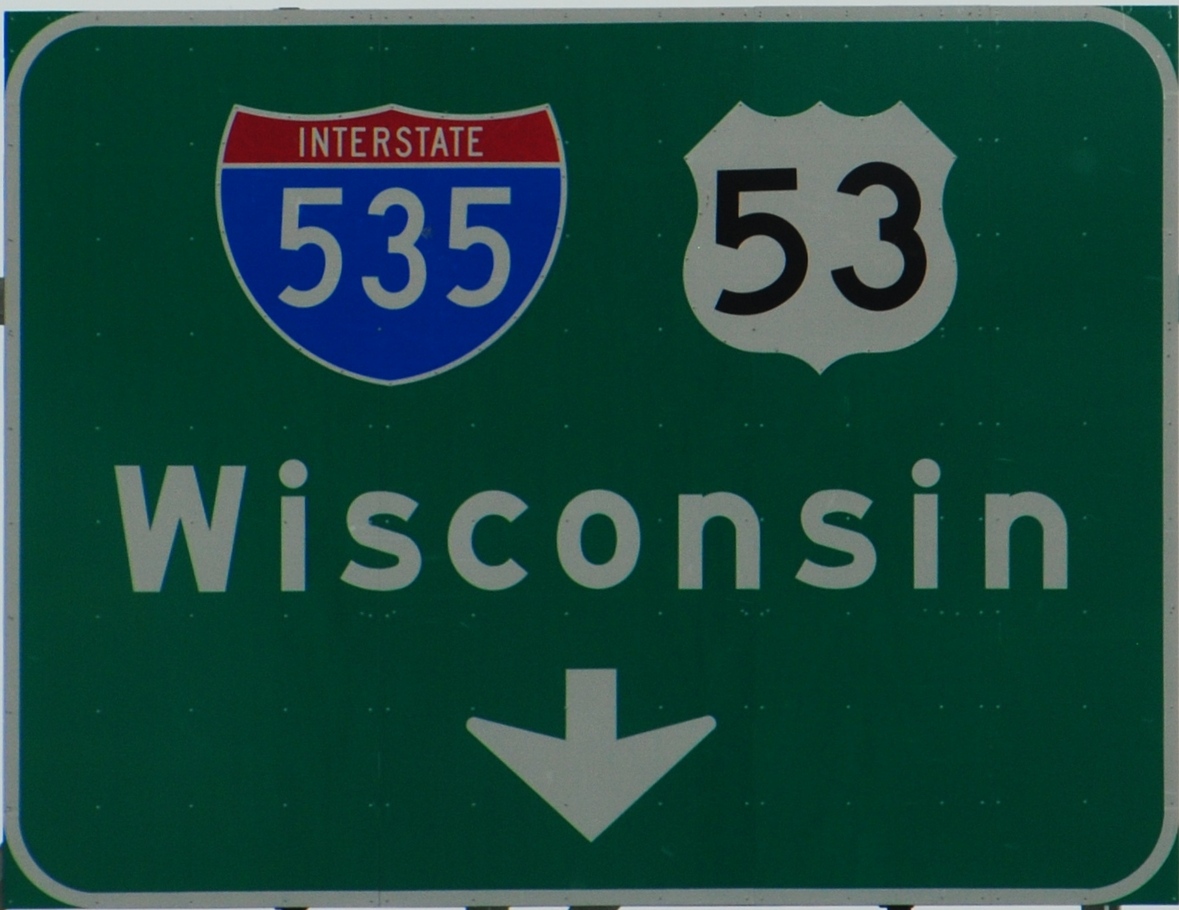 Picture of Superior WI from Duluth MN on a rainy day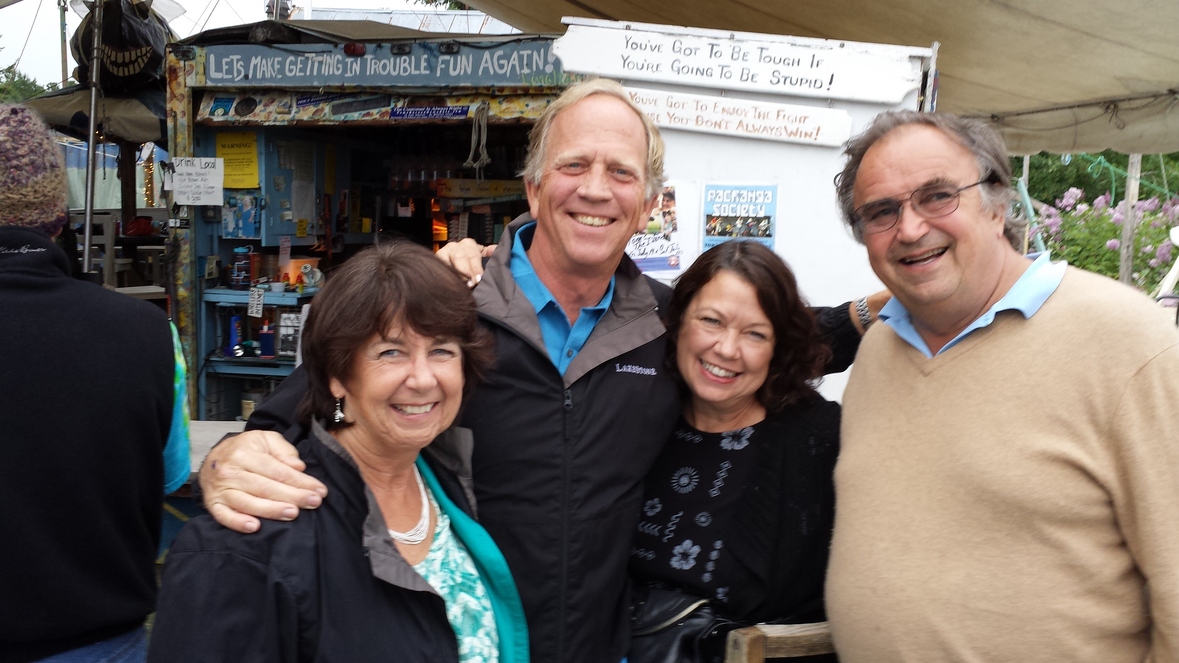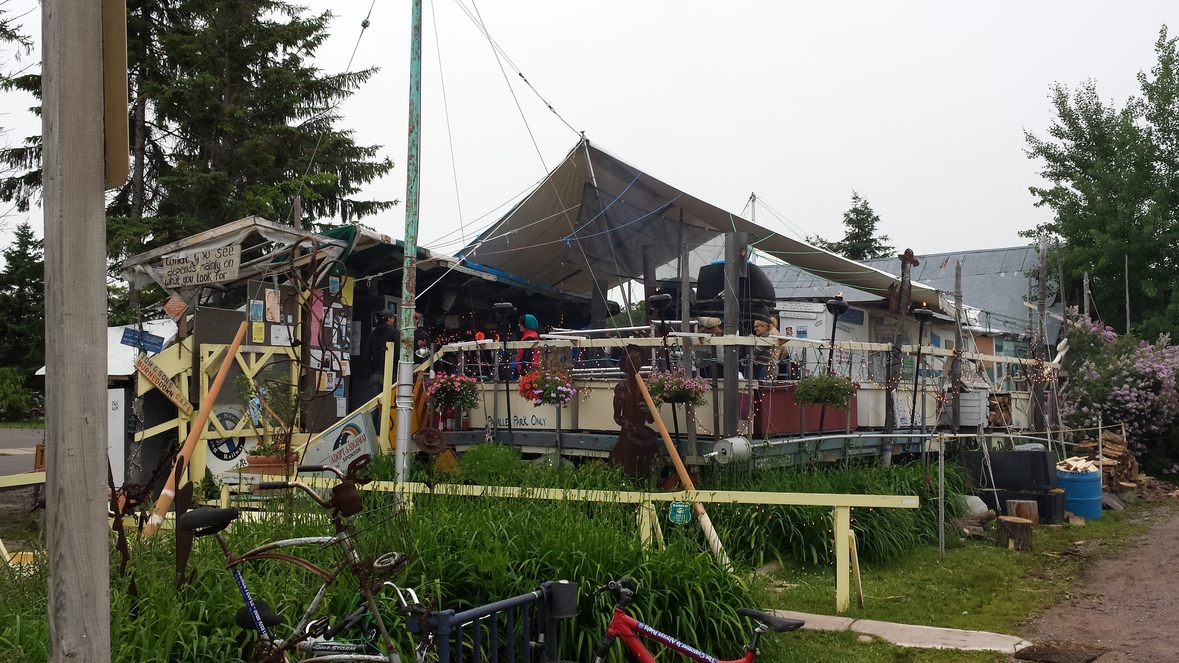 After a short ferry ride to Madeline Island, we visited old friends. David hadn't seen Bob in 42 years! We had a lovely dinner with them at their resort. Afterwards we checked out "Tom's Burned Down Cafe". This is one of the top 10 beach bars in the US. It's a lively outdoor spot covered in canvass, "quotes" and memorabilia. A "must see".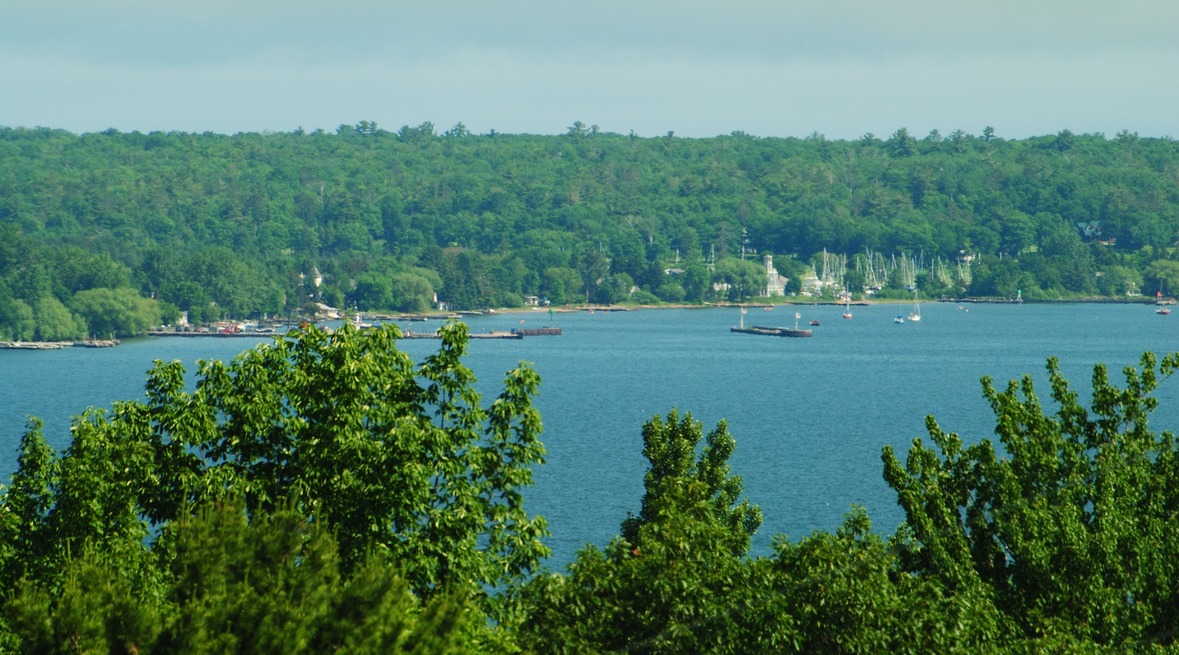 View from our site across to La Pointe, Madeline Is.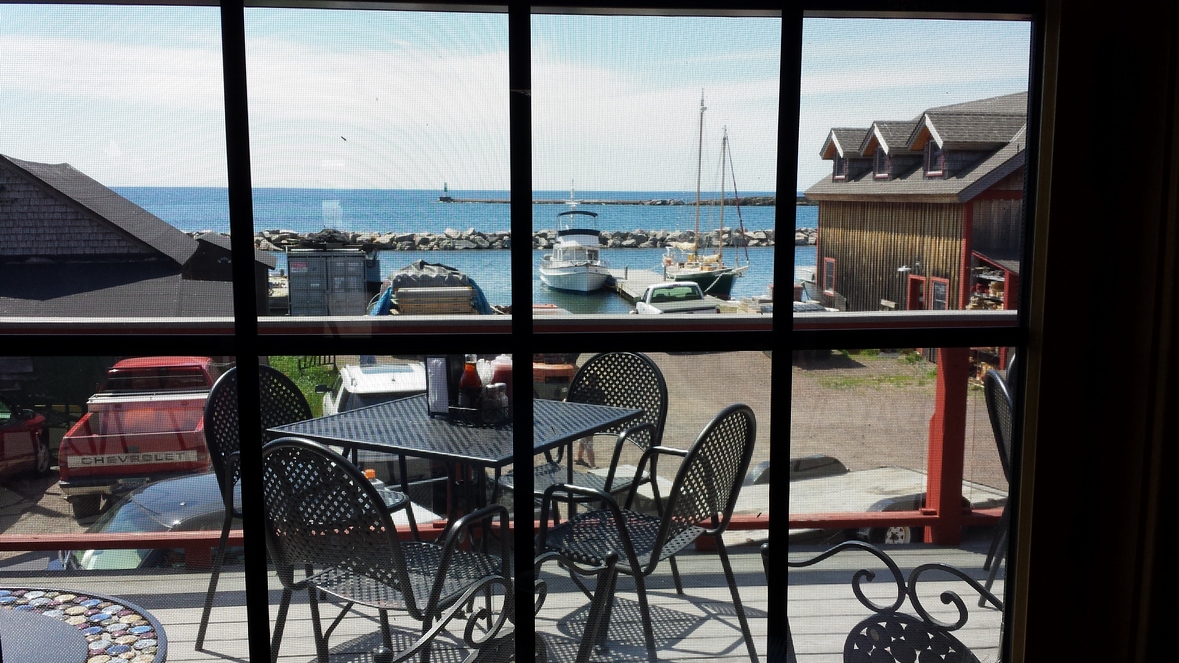 On our way out of Wisconsin and on to Michigan we came across this unusual building in Ashland. Note that part of it is very old and the front blue part is realistically painted.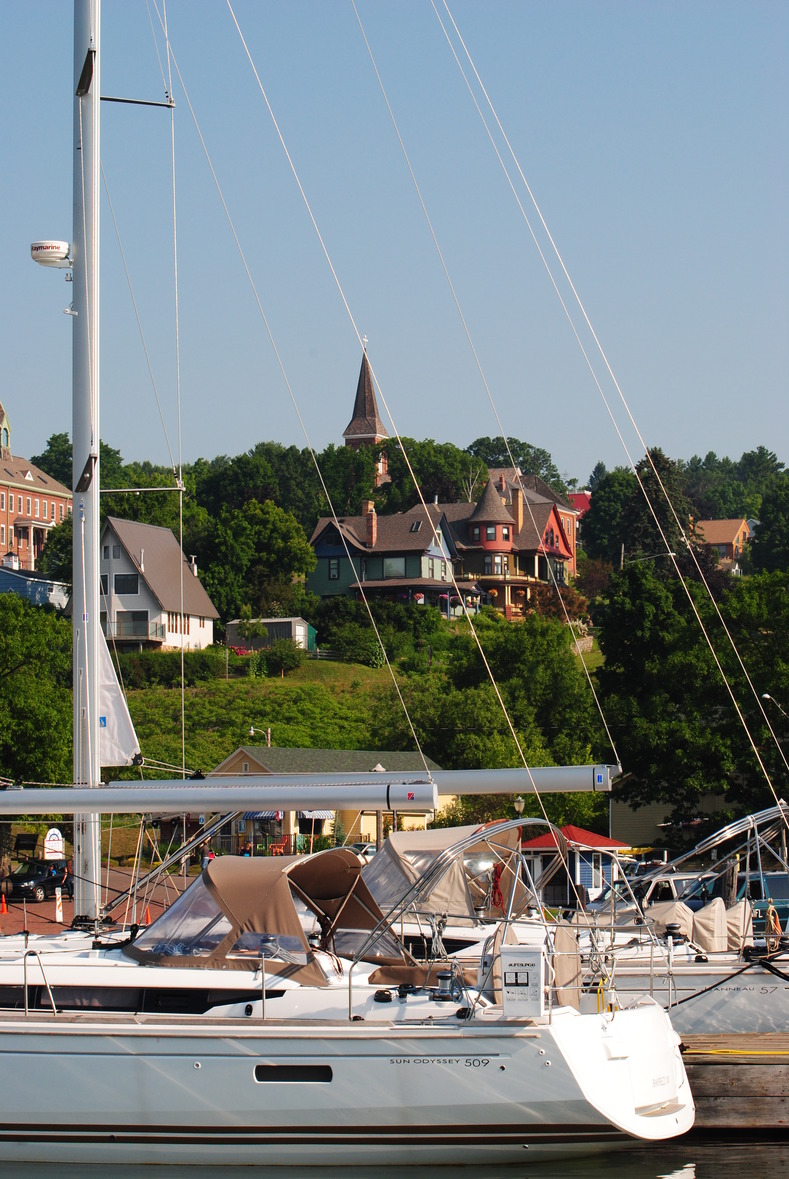 Bayfield Harbor from where we took a boat to the Apostle Islands in Lk. Superior.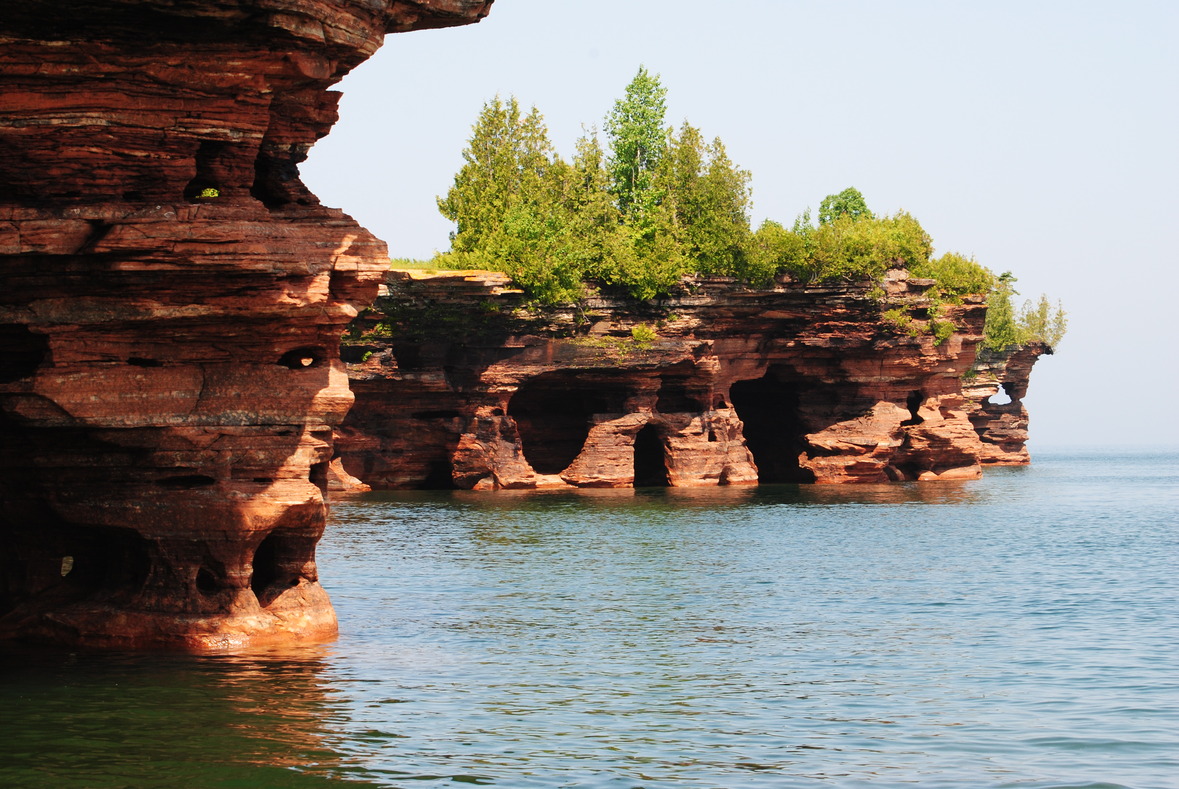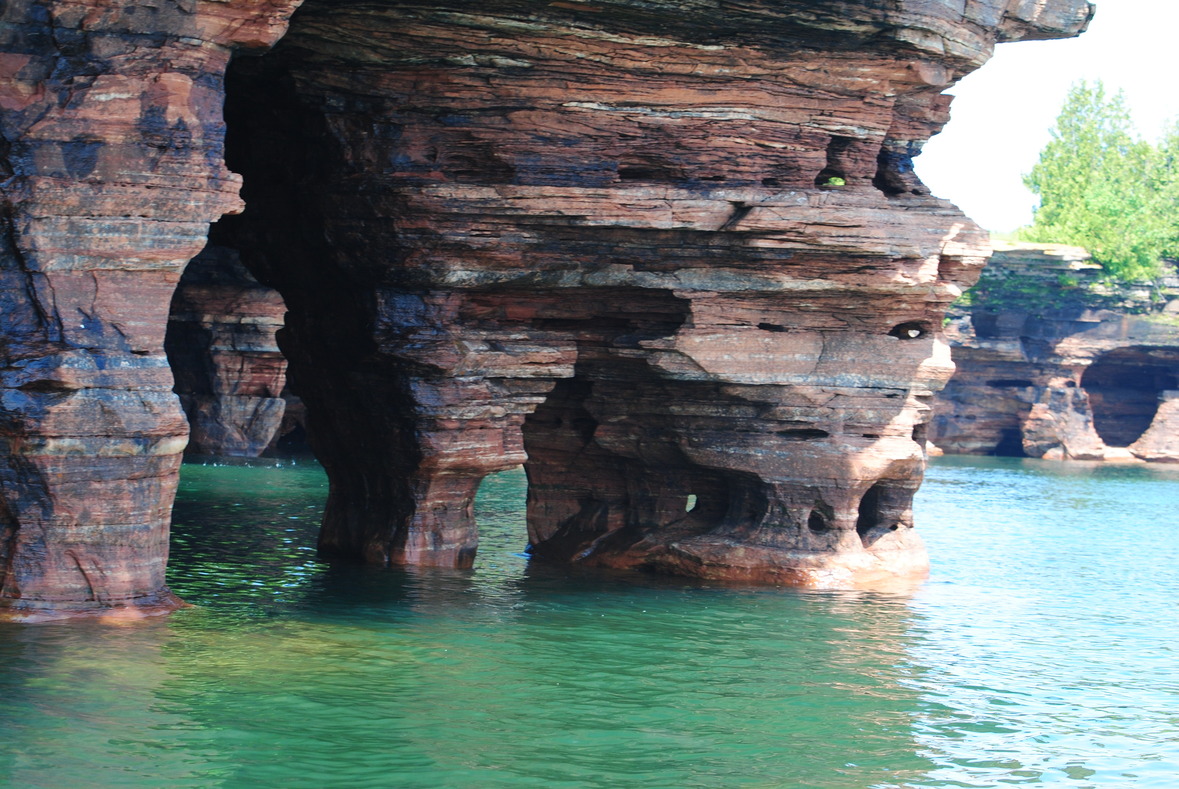 Sea Caves etched out of the sandstone which make up these islands.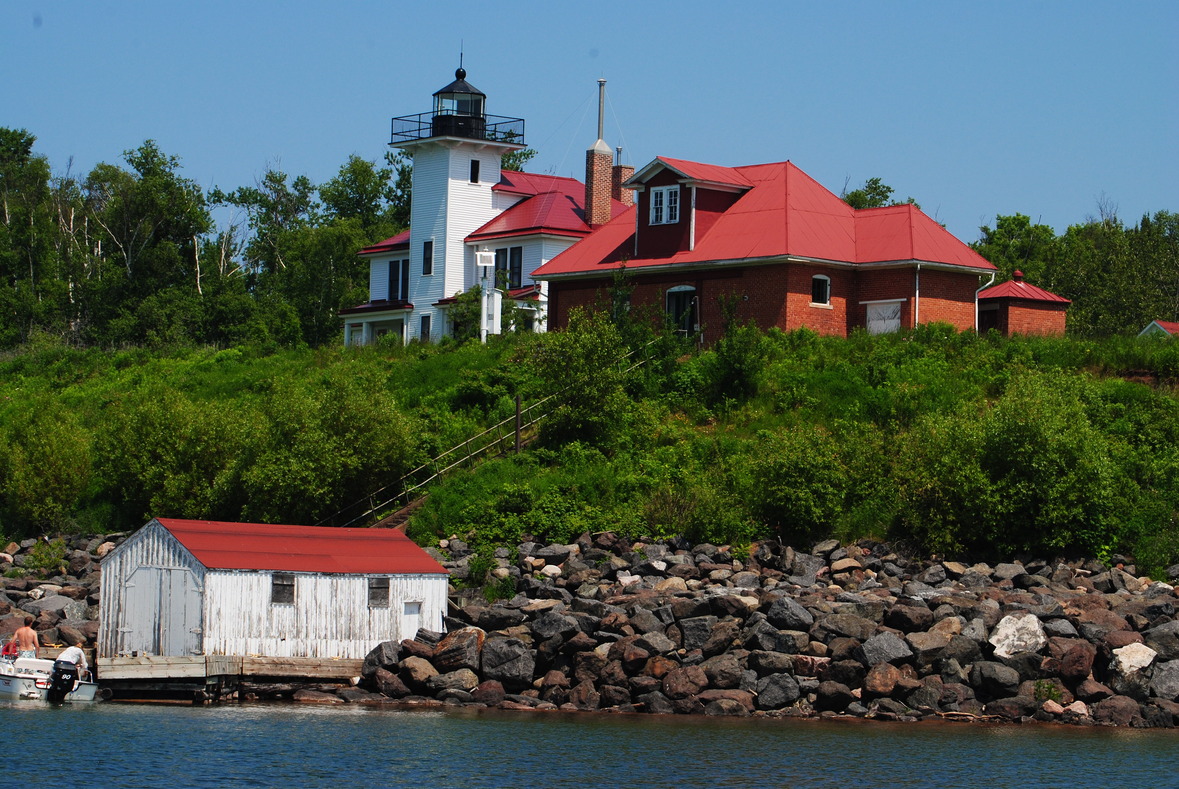 Strawberry Island Lighthouse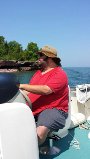 Captain Bob

Boat Cave